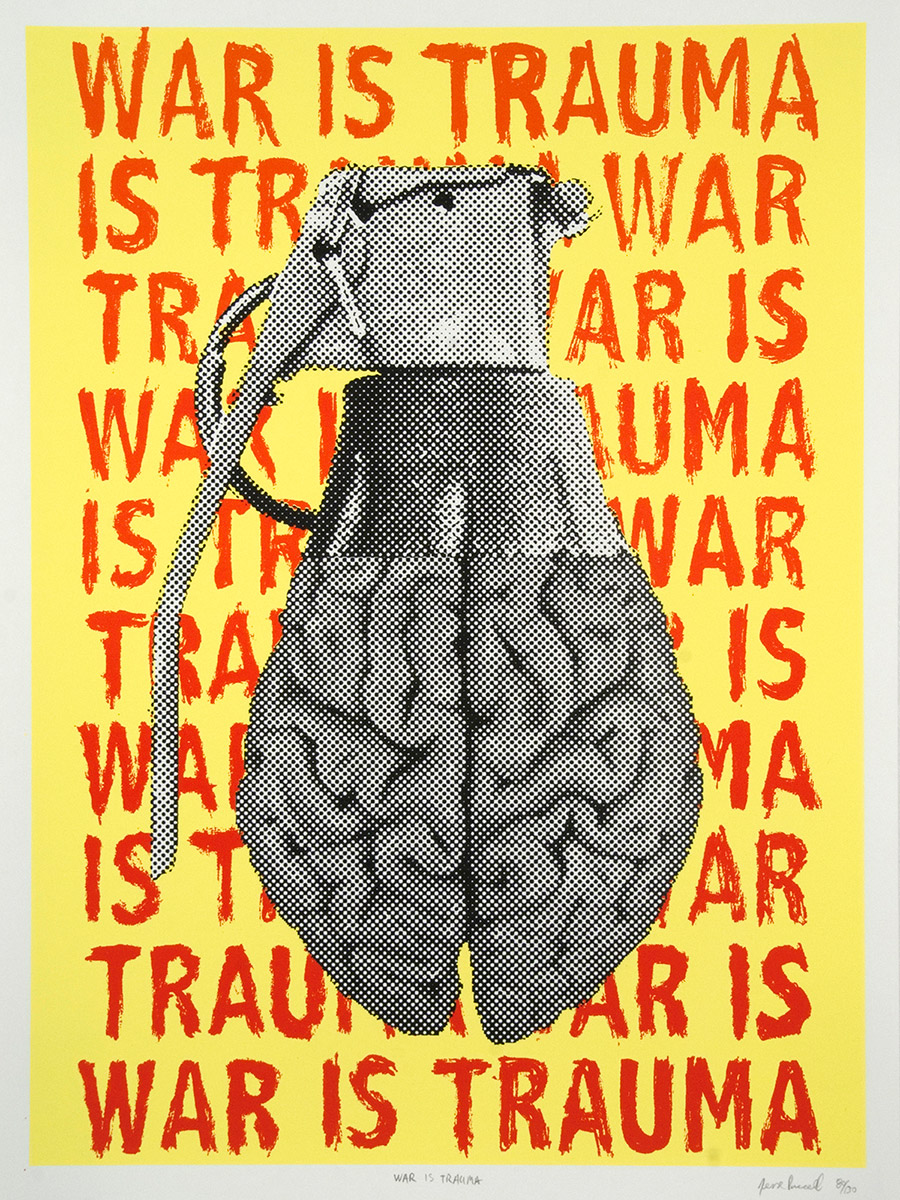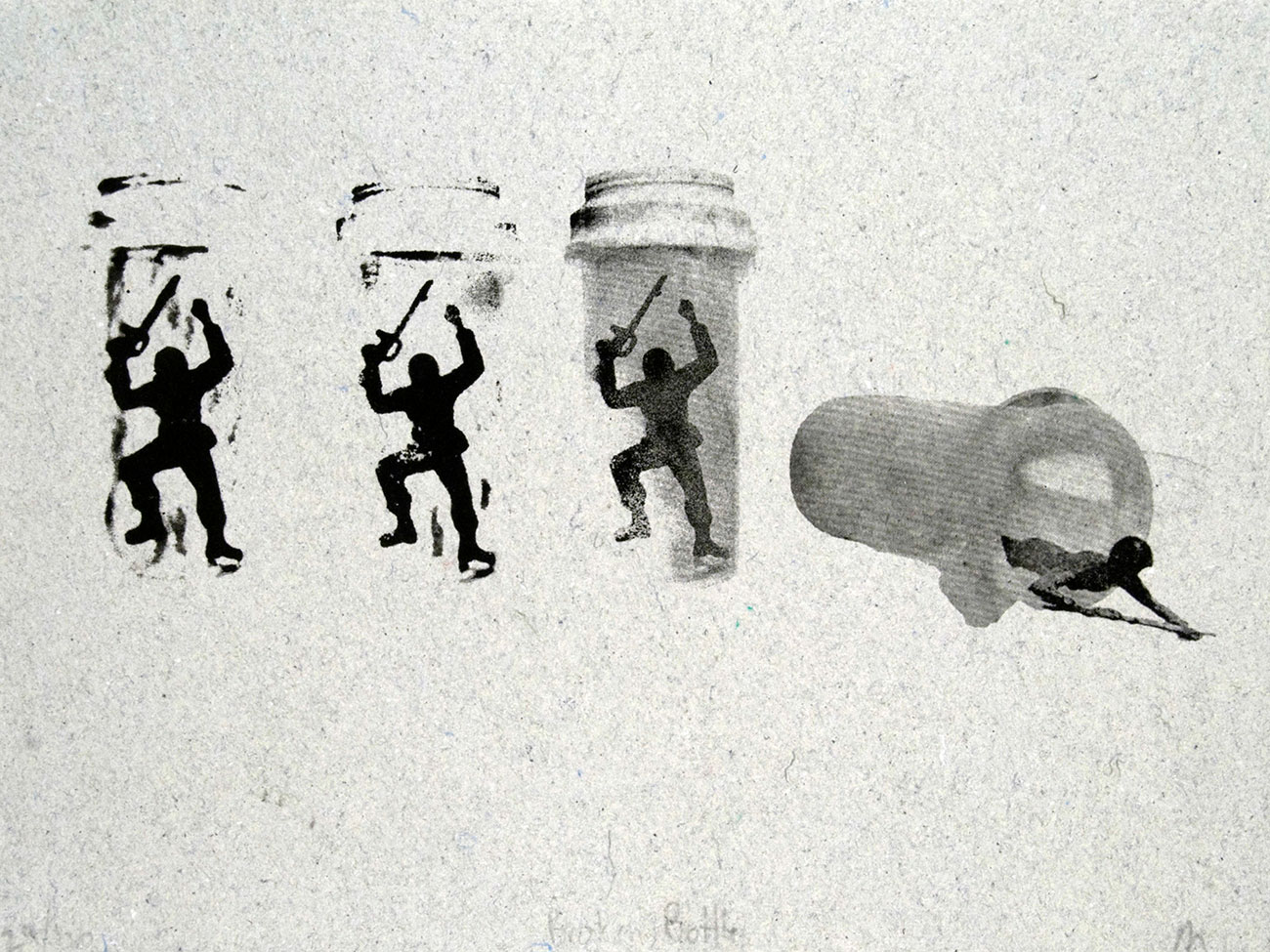 War is Trauma
Feb 26 to March 22, 2013
Reception February 27, 5-7 p.m.
This exhibition of handmade prints, produced by the Justseeds Artists Cooperative in collaboration with the Iraq Veterans Against the War(IVAW), transpired out of the Chicago based street poster project, Operation Recovery – a veteran's campaign to stop the deployment of traumatized troops and win the right for them to heal. The project focuses attention on themes of GI Resistance, Post Traumatic Stress Disorder (PTSD), sexual assault in the military, and Traumatic Brain Injury (TBI). The Feb 27 opening reception features speakers from GI Voice/Coffee Strong, a veteran run resource center for service members and veterans near Joint Base Lewis-McChord.
Left: War is Trauma Hand Grenade by Jesse Purcell, lithograph
Right: Pill Bottle Soldiers and Combat Paper by Malachi Muncy, lithograph