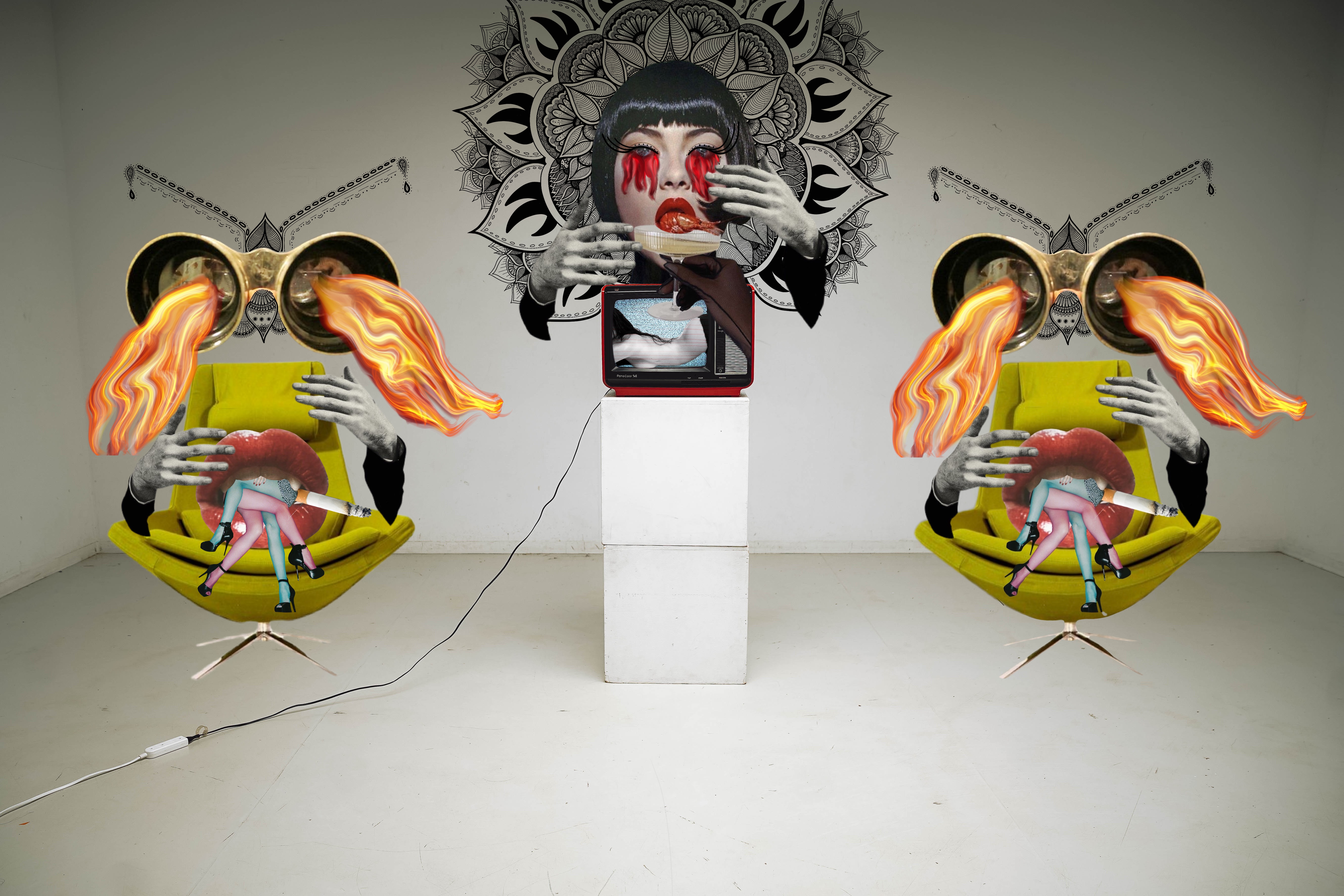 2023 Student Invitational Exhibition
May 22nd to June 8th, 2023
Reception/Art Party: Thursday, May 25th 4-6pm
The 2023 Seattle Central Student Invitational features the work students in all media. 
Campus map & directions to the gallery can be found here.
Selected Student Artists:
Amira Simon, 1st Place winner
Jonathan Joslin, 2nd Place winner
Ian Crist, 3rd Place winner
Shadai Cannon, Curator's Award winner
Fox Ackerman
Janet Bae
Yakelin Batres
Jacob Brown
Flannery Campbell 
Rhonda Clossum 
Swakara Crain 
Ian Crist
Victoria Damonte 
Sophia Dang
Kerstin Graudins
Imani Kang
Lula Keteyian
Nina Lopez
Amy Ly
Kamya Malhotra 
Jennifer Moreno Gonzalez
Nicolle Ortiz
Jeannette Peters
Takahashi Rio
Jason Taylor
Cynthia Ullrich Valencia 
More info about the Invitational process on our Submissions page.
Main: Amira Simon, Digital Consumption
Top left: Jonathan Joslin, Exclusion
Middle left: Ian Crist, Café International, San Francisco
Bottom left: Shadai Cannon, Close Up