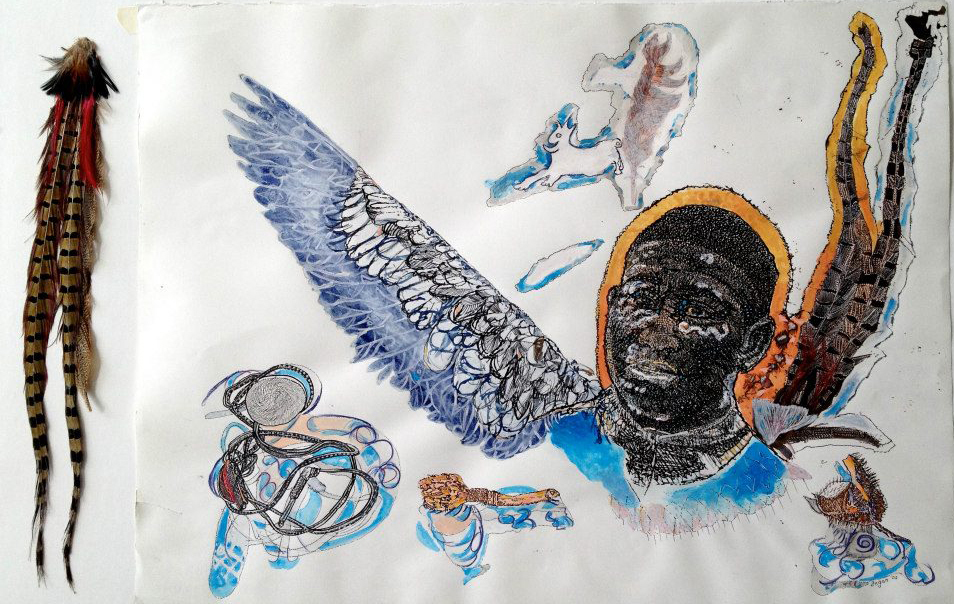 Akiva Kenny Segan: Selected Works
April 1 thorugh April 25, 2013
Reception April 3, 5-7 p.m.
This exhibition by Seattle artist Akiva Kenny Segan features drawings and mosaic-drawing combos from two of his powerful series of works. His Holocaust themed series, "Under the Wings of G-d" includes portrayals of victims of the Holocaust whose names we know and those whose names are lost, many of whom are metaphorically depicted with bird wings. Selections from his "Sight-Seeing with Dignity" series pay homage to Harvey Milk, Victor Jara, and other victims of Human Rights abuses throughout the world.
top left: Multiple-amputee Awaiting Deportation, Lodz, Poland, mixed media mosaic
bottom left: Orthodox Jew Under Barbed Wire, Olkusz, Poland 1940, mixed media mosaic
top right: Benjamin Hermansen, Oslo, Norway, 1985-2001, ink, gouache, colored pencil