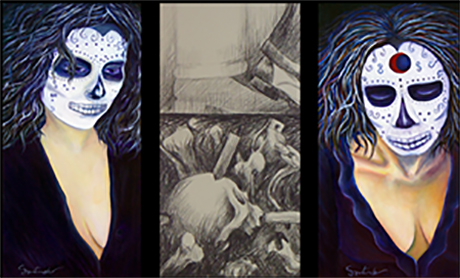 Between Love and Death: Works by Blanca Santander and Rene Julio
October 6 through November 3, 2014
Opening Reception: Oct 8, 5-8 p.m.
Seattle based artists Blanca Santander and Rene Julio present works exploring love, death, and remembrance. Santander presents a new series of painted boxes portraying memories of her native Peru, intimate memories, secrets, letters, and offerings which focus on the lives of women. Julio's work includes drawings exploring life and mortality, and a large-scale tapete(sand painting) in honor of Dia de los Muertos (Day of the Dead).