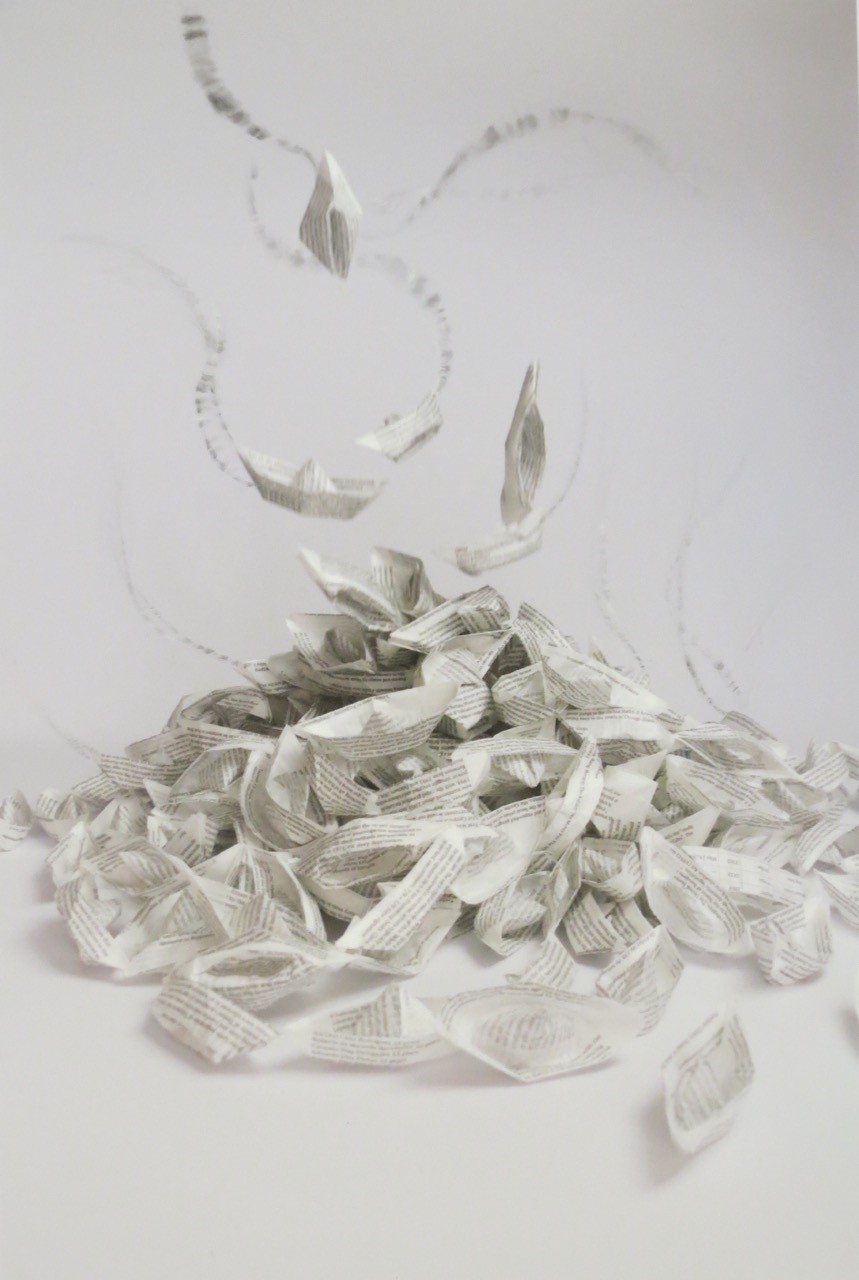 Daughters of Immigration: Cecilia Alvarez, Tatiana Garmendia, and Blanca Santander
April 4 through 28, 2016
Artist Reception April 13, 5-8 p.m.
Daughters of Immigration features compelling new works by three Latino American painters: Blanca Santander, Tatiana Garmendia, and Cecilia Alvarez.  They, as well as musicians Rebecca Garcia and Sandra Aguilar from Once Minutos (performing during the March 13 reception) are all "Daughters of Immigration" with their backgrounds shaped by different immigration narratives. These vibrant Northwest artists come together under a shared theme: how does immigration affect one's life and impact the trajectory of an art career.
Blanca Santander, Peruvian painter, delivers a fierce global view of inclusion and solicitude for humanity as immigrants face the hurdles of modern society. Santander, known for her palette of striking colors and fascinating views on creation, nature, and Pachamama, is dynamic in promoting the Northwest Latino cultural scene. Tatiana Garmendia, a professor at Seattle Central College, is a provocative Cuban artist pushing her artistic boundaries with her expression and technique.  Garmendia, daughter of Cuban dissidents, narrows the gap between art and life. Chicana Artist Cecilia Alvarez, protest artist for civil rights and feminism, awakens and stirs pride in Hispanic Heritage with her powerful historical perspectives.
top left: Blanca Santander, West Coast Woman, acrylic on canvas, 36x18
bottom left: Cecilia Alvarez, las Faldas de Coatlique, 1&2, acrylic on paper Xerox, 15"x29"x 1.5" 
top right: Tatiana Garmendia, Exodus (Mariel Boatlift), Pigment Ink print with carb
Daughters of Immigration at the Rosetta M. Hunter Gallery is made possible with support from 4Culture of King County and the Mexican Consulate of Seattle.