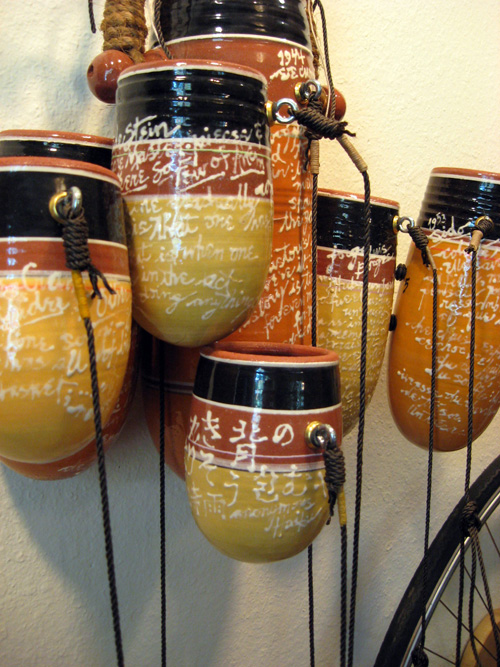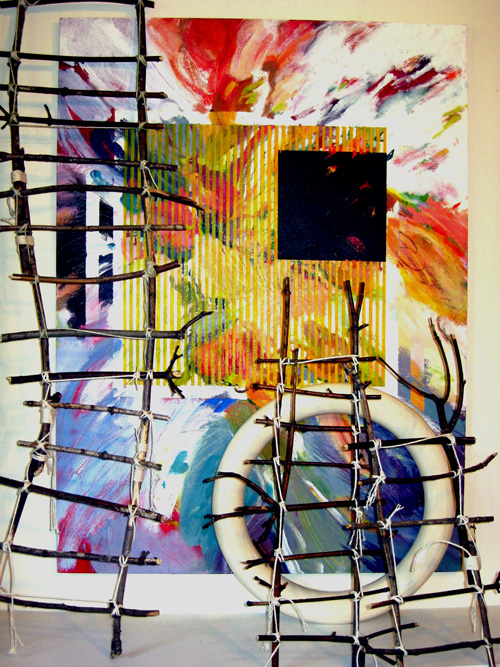 CONNECTions
CONNECT/ions
artwork of gordon harkinson
June 21 through August 8, 2012
Reception June 21, 5-7 p.m.
The M. Rosetta Hunter Art Gallery is pleased to host CONNECT/ions. Native Seattleite gordon harkinson presents works in clay, paint, fiber, found objects and mixed-media. His joyful and thought provoking works have been seen in galleries coast to coast, and his profound sense of color and juxtaposition guide his artistry and craftsmanship.
the work originates out of sheer necessity. i am compelled to do it. art is hard work yet simultaneously pure magic. for me it is a grand – the grandest and the widest – mystery. there is essentially no explaining it. words fail me often. art does not.