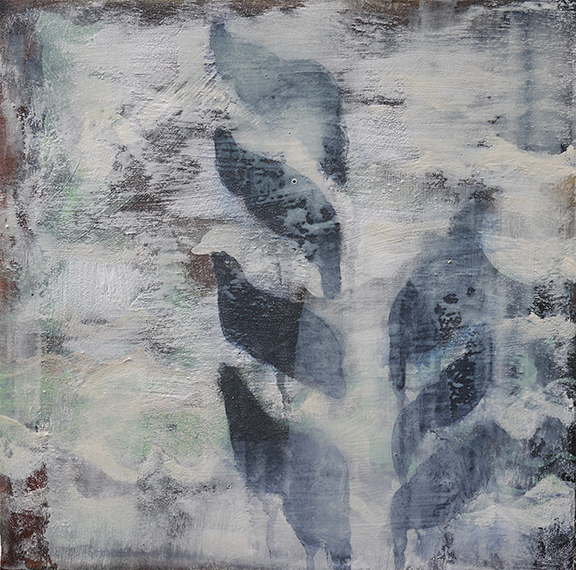 Leaves From a Different Tree
Paintings & Mixed Media Work by Lucia Enriquez, Kanetaka Ikeda, and Mark Takamichi Miller
June 27 through August 16, 2013
Reception June 27, 6-8 p.m.
three leaves
on distant branches
of the same tree
drift down into my backyard
Guest curator Alan Lau presents three artists in deep conversation: Lucia Enriquez works in encaustic and acrylic and her world of images seem to blur with the elements simmering with permutations of erratic weather, nature, landscapes all etched as markings in her personal world. Kanetaka Ikeda works with his hands, touching and personally assembling materials that connect to his world. He sees the unity of all things whether pebbles, plants, creatures or human beings yet also notes their individuality as well. Mark Takamichi Miller is a chameleon with the wandering mind of a pure alchemist who always approaches his art from different directions to catch various angles. In this series, he reflects upon the aesthetics of "abstract expressionist" painting using modern materials.
top: Sea Leaves (detail) by Lucia Enriquez, encaustic
middle: untitled (detail) by Kanetaka Ikeda, mixed media
bottom: untitled (detail) by Mark Takamichi Miller, acrylic