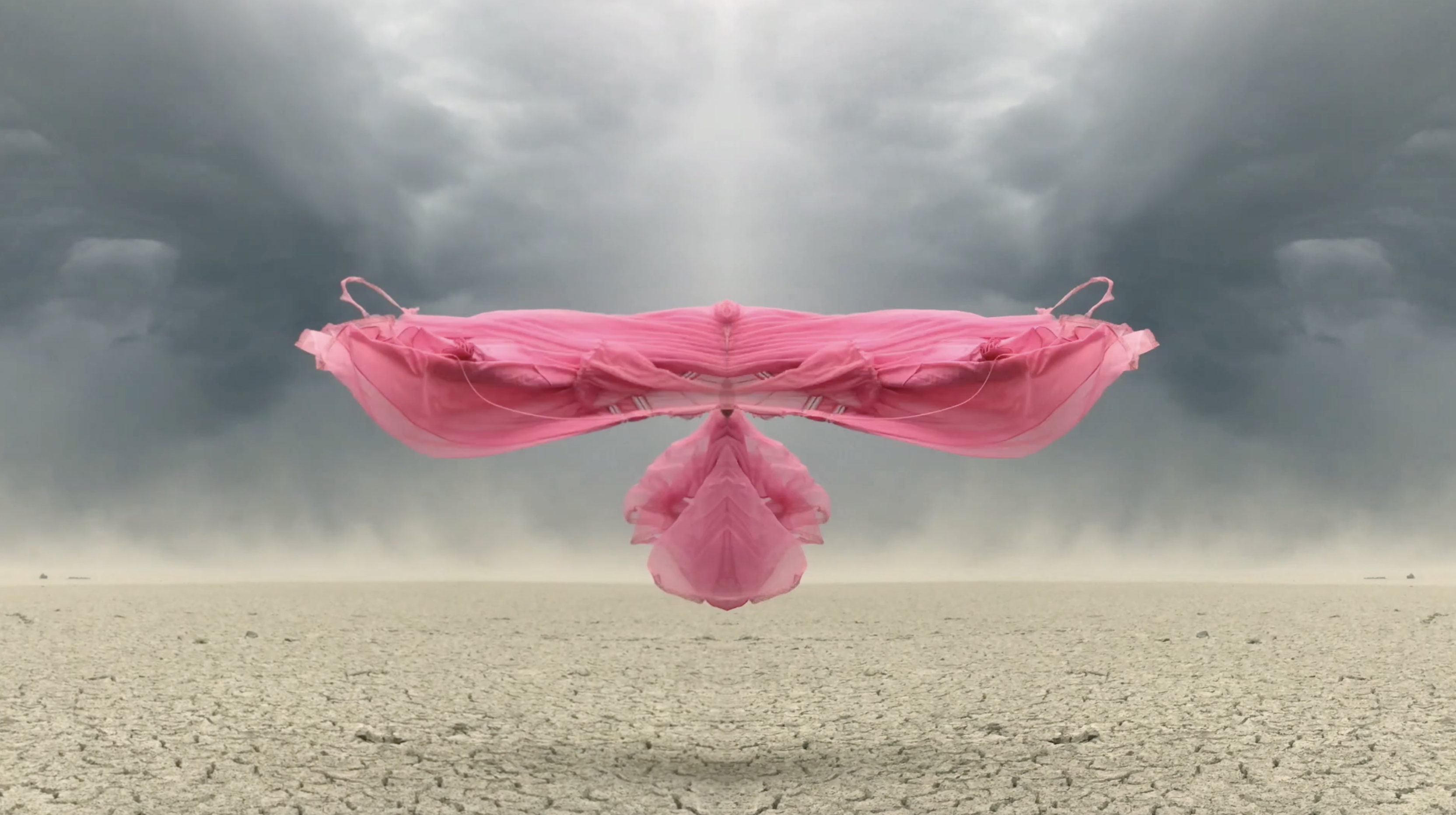 Lush Computation
The M. Rosetta Hunter gallery at Seattle Central presents Lush Computation, curated by Meghan Elizabeth Trainor. Artists Edgar Fabián Frías, Pepper Pepper, Juliet Fiss and THEYDRIFT demonstrate profoundly human uses of digital and computational technology in their artworks.
September 26th - November 16th, 2023
Hours: Monday - Thursday, 10am - 3pm
Opening Reception: Thursday, October 12th, 2023, 4-7pm
Edgar Fabián Frías is a multidisciplinary artist, psychotherapist, educator, curator, and brujx based in Los Angeles. With a passion for breaking boundaries and creating new forms of knowledge, Frías blends diverse artistic disciplines to produce thought-provoking and immersive works of art that transcend conventional categories. Their oeuvre encompasses installation, photography, video art, sound, sculpture, printed textiles, GIFs, performance, social practice, and community organizing, reflecting their commitment to experimentation and innovation. Frías' work explores themes of resistance, resiliency, and radical imagination in the face of colonization, environmental racism, and other contemporary issues. Drawing on Indigenous Futurism, spirituality, play, pedagogy, animism, witchcraft, and queer aesthetics, Frías offers a unique perspective on the complexities of modern society. Through their art, they bridge the gap between the traditional and the contemporary and create spaces for contemplation and transformation.
Pepper Pepper (aka Kaj-anne Pepper) Portland, OR is a multidisciplinary video, performance, and visual artist. Pepper's work explores the relationships between bodies, environments, and digital technology. Pepper's work embraces unique queer themes and experiences through portraiture and movement. Pepper is a celebrated Pacific Northwest Drag artist who rides the line between fine art, camp, and cabaret. A 2020 Oregon Visual Arts Fellow, Pepper tours their solo work as well as their collaborative performance work with Anthony Hudson/Carla Rossi nationally.
Juliet Fiss is an emerging abstract conceptual artist and computer scientist from Kirkland, WA. She paints visualizations of concepts from mathematics, computer science, and the physical sciences. Her work is often colorful, textured, and detailed. She is inspired by the colors and patterns of regional birds and nature. Juliet received a B.S. in Imaging Science from Rochester Institute of Technology and a Ph.D. Computer Science and Engineering from the University of Washington. The subject of her thesis was computer vision and computational photography.  Juliet is involved in the Kirkland Arts Center, where she has participated in several exhibitions and Holiday Art Markets. Her work has been featured by Art2Life, Artrepreneur, and Visionary Art Collective. She received the Curator's Award at Visual Impressions 2023 at Ryan James Fine Arts.
THEYDRIFT is a visual artist known for blending the styles of street art and classic portraiture. Drawing inspiration from the vibrant and dynamic nature of graffiti, as well as the timeless elegance of the masters, They Drift's work is a unique expression of contemporary culture.
Main: Pepper Pepper, Pink Moment: Horizon
Upper Left Image: Edgar Fabián Frías, Perpetual Flowering (installation view at Vincent Price Art Museum)
Center Left Image: THEYDRIFT, Creator
Lower Left Image: Juliet Fiss, Frequency Transformation