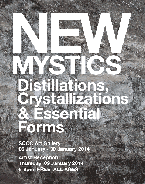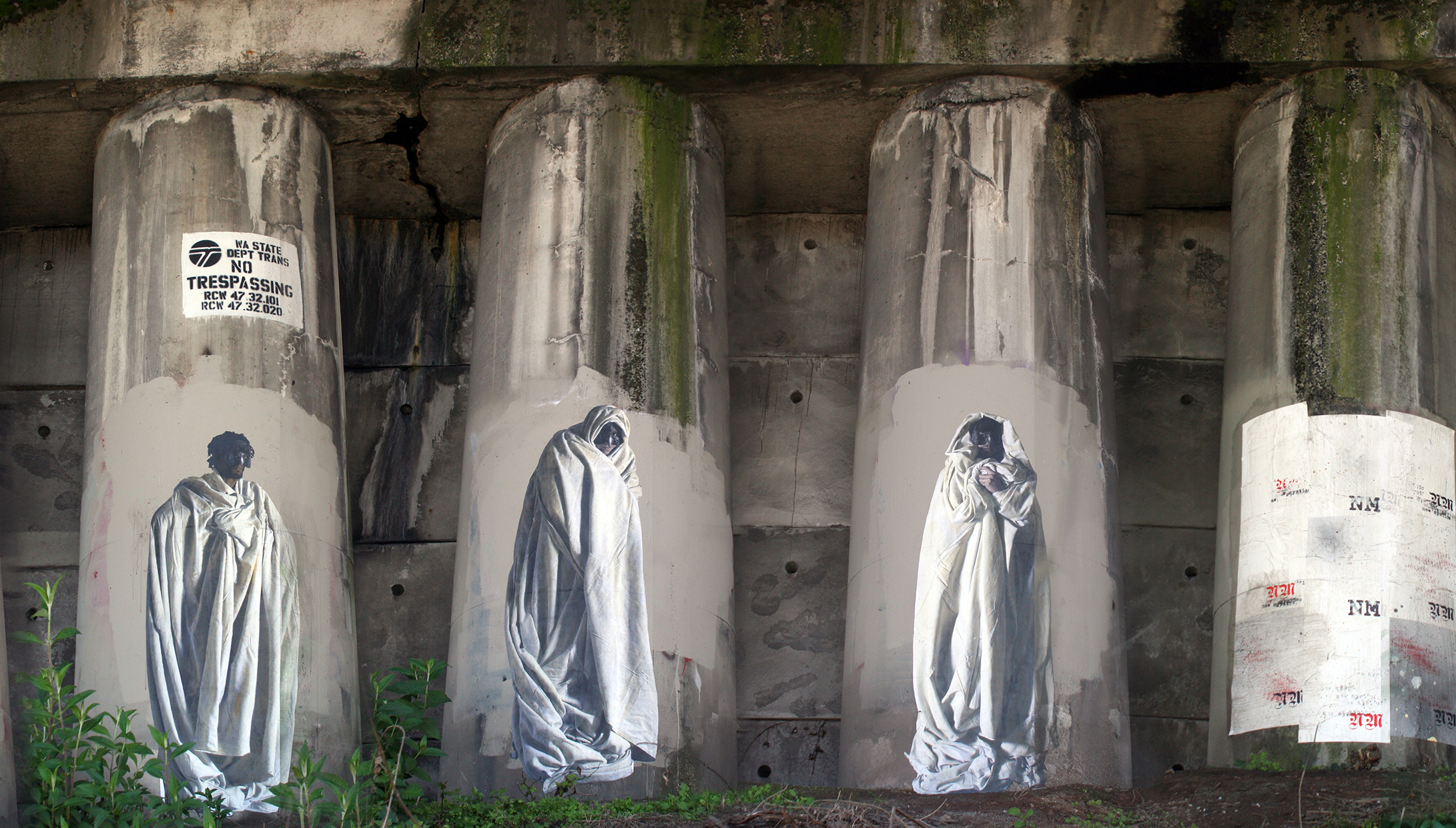 Distillations, Crystallizations & Essential Forms by NEW MYSTICS
January 6 through 30, 2014
Artist Reception: January 9, 6-8 p.m.
"Conjuring crystalline forms we cut a lattice from clear air - framing the garbage gathered on frozen cement with unwavering light. A series of images carved from life, outside of art. With no memory and no motive, we move forward and always upward."
Distillations presents new 'works of progress' - layers of material, sound, and physical forms seeming incidental, yet slowly aggregating, reducing, working towards pure forms. These are memories, discreet forms, objects, vessels, tools and sounds all slowly crushed into dust, diamonds, rust, nothing...
Featuring new works by: Michael Evans, John Heidecker (refuge), and Samuel Lothrop (dj draco), Aubrey Birdwell, Japhe Witte, Dan Hawkins, Bald Man Watching and NKO.
About NEW MYSTICS
New Mystics collects degenerates of diverse disciplines: sign painting, screen printing, graffiti, performance, photography, dance, street art, fabrication, tattooing, music production, painting, DJ's & MC's, producers and experimental musicians.
New Mystics, individually and collectively, works to produce and comment on urban art, most often existing outside the purview of the gallery or museum, but sometimes within it. 
NM has worked with Free Sheep Foundation producing large scale commissioned and noncommissioned public art, including the Art Da$h for Cash, Seattle Street Biennale 2009 & 10, Moore: Inside Out, the Bridge Motel, the Belmont, the TUBS Memorial, and other free public installations and exhibitions.
Members
No Touching Ground :: NKO :: Dan Hawkins :: DK Pan :: EGO :: Sign Savant :: Specs Wizard :: Hope :: Suck :: Smurf :: Adot :: Aubrey Birdwell :: Baso Fibonacci :: Bald Man Watching :: Angel 179 :: Lauren :: Juice :: Wizdumb :: Kenzone :: Don Wallingford :: Amanda Manitach :: Judson Felder :: refuge :: Michael Evans :: Draco of Draconian Djs