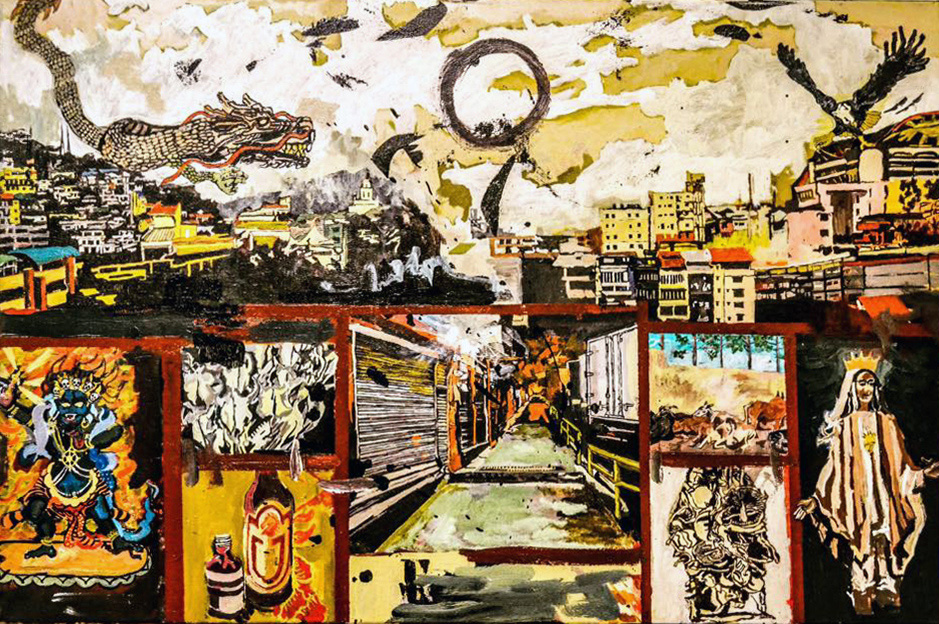 Aming mga Pangitain: Our Visions
February 4 through 28, 2019
Opening Reception Feb 6, 5-7 p.m.
This group show features five Pacific Northwest Filipino American Artists: Beija Flor, Raphael Laigo, Sam Rodrick Rojas-Chua, Lisa Castillano Szilassy, and Jeannette Tiffany. With works in a range of styles and media, this exhibition explores the spectrum of the Filipino American experience. Aming mga Pangitain is co-sponsored by Pinoy Words Expressed Kultura Arts and the Filipino American National Historical Society.
The Wednesday, February 6th opening reception will feature poetry readings by Sam Rodrick Rojas-Chua, and Louie Vital, and music by Roger Rigor and the Barriotiques performing haranas and kundimans - courting songs from the barrios and the heartlands of the Philippines
left, top to bottom:
untitled by Sam Rodrick Roja-Chua, mixed media
Laigo by Jeanette Tiffany, acrylic
Heavy Light Decomposition (detail) by Beija Flor, mixed
Chinatown by Lisa Castillo Szilassy, fingerpainted oil
top right: Mischief Yogin by Raphael Laigo, acrylic