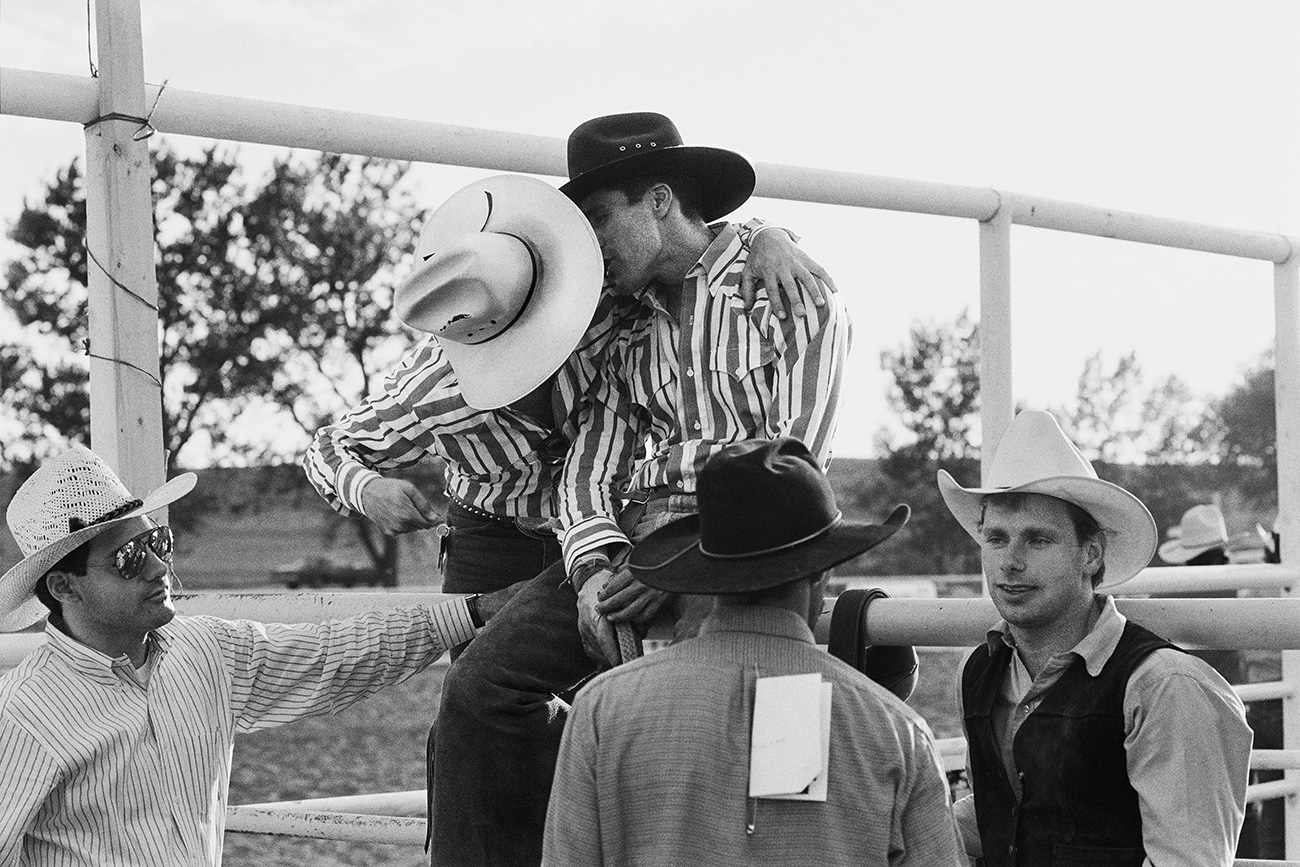 Persistence: Photographs by Blake Little and Maria Grinchuk
April 1 through April 24, 2019
Artist Reception April 3, 5-7 p.m.
This two-person exhibition details the persistence of LGBTQ spaces in less than sympathetic environments. Blake Little's selected images from his acclaimed Gay Rodeo Series portray the spirit, grit, and pride of riders during the 1988-92 seasons. Maria Grinchuck's series documents performers behind the scenes and onstage at drag cabarets in St. Petersburg, Russia. Together their works explore the importance, impact, and necessity of creating and maintaining queer spaces, and the essential role of space in sustaining community.
top left: Gordon Fiedor, Los Angeles 1989 by Blake Little
middle left: untitled by Maria Grinchuk
bottom left: untiltled by Maria Grinchuk
top right: Victory Kiss, Oklahoma City, 1989 by Blake Little
This show was made possible in part by support from Blick Art Supplies.