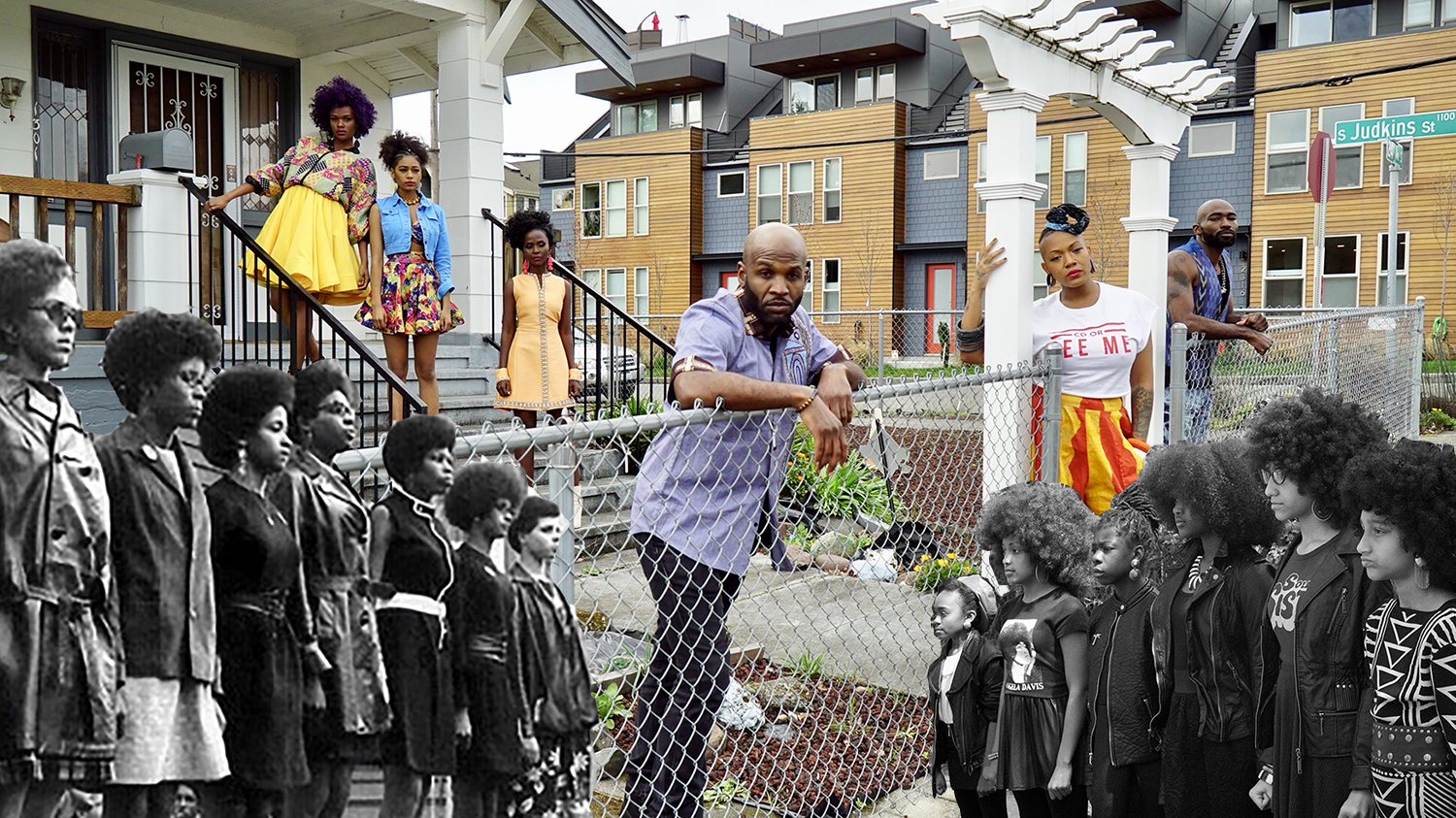 Porches, Panthers and "Progress"
Porches, Panthers and "Progress"
November 1st through December 16th, 2021
Closing Reception, Thursday, December 9th, 5-8 PM
The M. Rosetta Hunter Art Gallery at Seattle Central College and Unapologetic Artists and Creatives present  the re-opening of Porches, Panthers, and "Progress". This exhibition centers on the porches and porch-side culture of Seattle's Central District. Through contemporary, historical, and historically recreated photographs and mixed media installations, Porch, Panthers, and "Progress" draws links between porch culture, maintenance of communities, activism, and the impacts of gentrification, and celebrates the richness, courage, resilience, solidarity, strength and unity of Seattle's Black culture. 
Porches, Panthers, and "Progress" originally opened just before the pandemic in February of 2020, and was closed just days later along with the rest of the world. Events of the last year and a half have only underlined the importance of themes of place, social justice and community expressed in this exhibition by Unapologetic Artists and Creatives.
The gallery encourages community members to add to the show's interactive installation by bringing in porch stories and porch photos to share.  They can be delivered to the gallery throughout the run of the show or submitted to MRosettaHunterGallery@seattlecolleges.edu. Photographs can be picked up after the exhibition closes on December 16th.