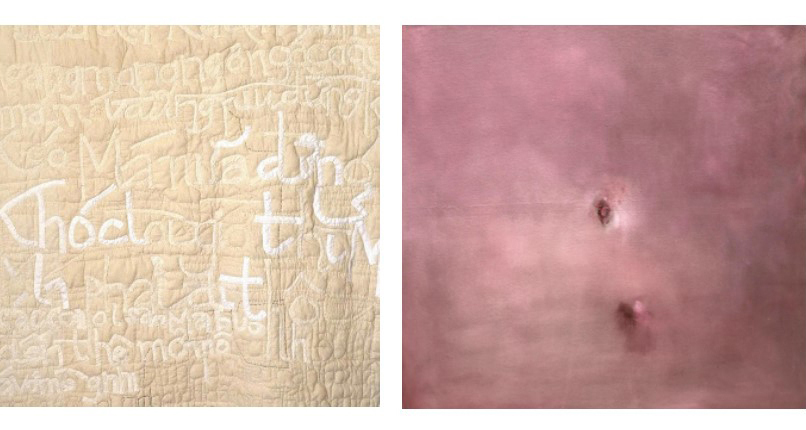 Stitching Rupture
April 3 through May 4, 2017
Reception April 5, 5-7 p.m.
Works by Chau Huynh and Trung Pham looking at the sometimes unseen trauma of immigration.
Chau Huynh's quilted works are both literal and figurative letters to what she left behind in Vietnam. Trung Pham's abstract oil on canvas paintings convey a sense of breaking open, of bursting, perhaps as transformation or perhaps as rupture. Stitching Rupture reflects on the impacts and uprooted feelings that the artists have experienced through immigration. The experience of leaving loved ones behind, of leaving language, and the sense of vulnerability of being somewhere that isn't home permeate the collection of works as the artists give voice to otherwise unspoken and invisible wounds.