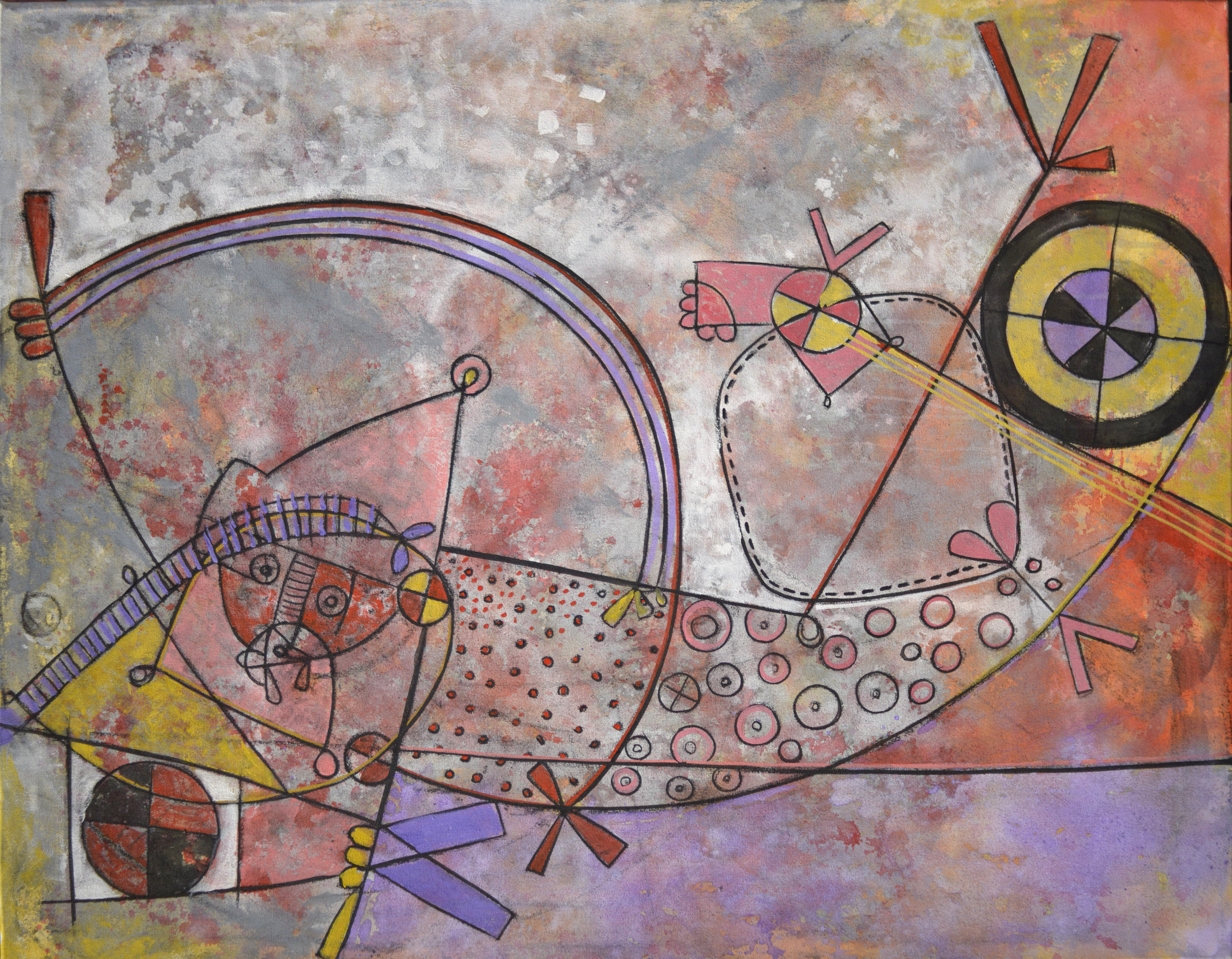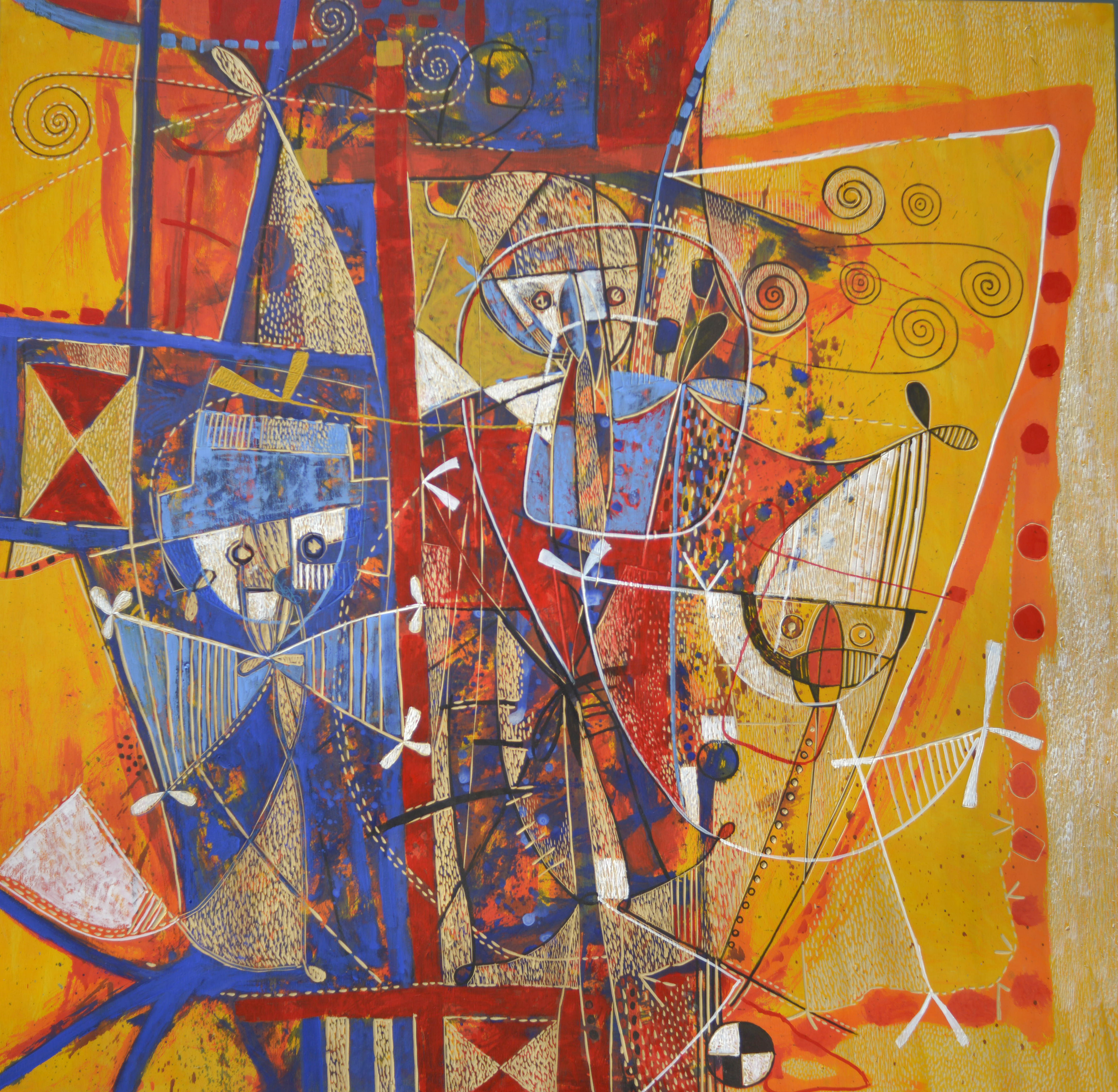 The Cadence of Restless Feet: Recent Works by Fulgencio Lazo
June 23 through August 16, 2014
Opening Reception: June 25, 5-7 p.m.
"The Cadence of Restless Feet" includes more than a dozen brightly-colored, whimsical acrylics on canvas and acrylic on wood paintings produced by Seattle artist Fulgencio Lazo. Lazo, a native of the southern Mexican state of Oaxaca, draws on the rich imagery of indigenous festivals with their processions, larger-than-life puppets, brass bands and masked dancers to evoke a sense of celebration, of uplifting and hope. His figures are outlined in bold strokes of abstracted lines and placed upon complex backgrounds and are meticulously composed with layer upon layer of transparencies, until they explode in deep reds, violets, and incandescent yellows. The figurative narrative is present, but the elements are synthesized, transformed into more abstracted, and as such, more universal symbols. The pieces have a sense of humanity and reflect the artist's commitment to making work that has a purpose and gives hope.
left: Arcoiris en la privavera (Rainbow in Spring), acrylic on wood, 39.5 x 31.5
right: Voces del silencio (Voices of Silence), acrylic on wood, 48 x 48